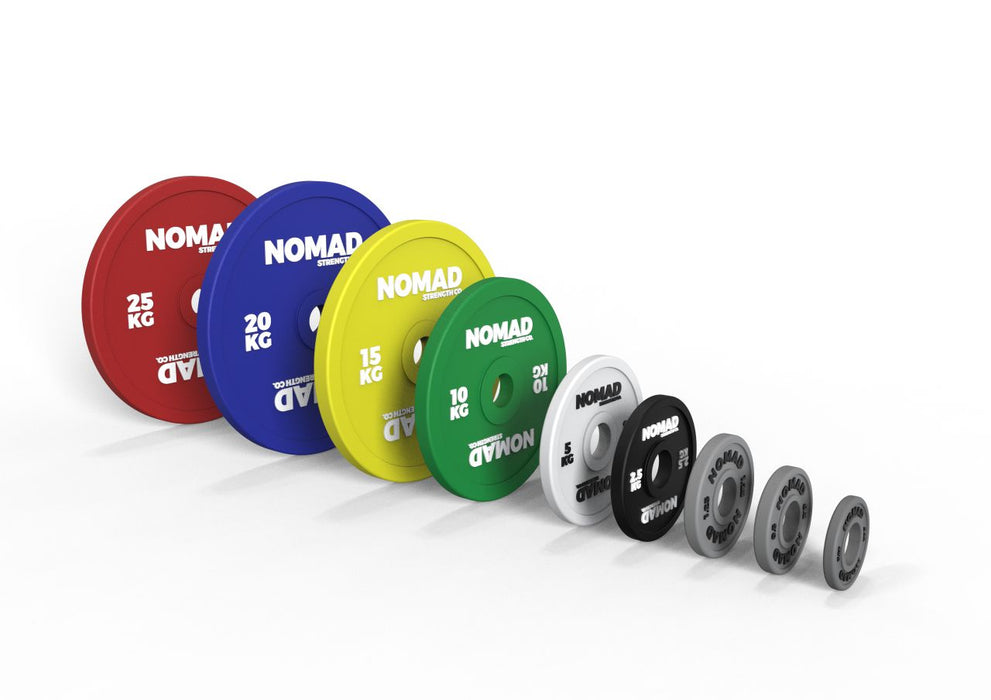 NOMAD Calibrated Steel Plates
Sale
Sale
Original price
KD18
-
Original price
KD665
Powerlifting plates calibrated with extreme precision, these steel plates are accurate to within 10 grams in weight. Made to IPF specs, each disc is thin enough to allow for max loading capacity (up to 700+KG).

Sold in pairs, or in a package.
Calibrated to -/+ 10 grams of nominal weight.

Thin enough to accommodate 700+ kg loading on barbell.

Beautiful Matte rough finish.

Machined down to perfection (CNC machining for utmost accuracy)

Sounds heavenly clanking together.
اقراص رفع الأثقال معيرة بدقة متناهية، هذه الاقراص دقيقة بمقدار 10 جرام في الوزن. مصنوعة وفقًا لمواصفات الاتحاد الدولي للقوه البدنيه (IPF)، حيث يكون كل قرص رفيع بما فيه الكفاية للسماح بأقصى طاقة تحميل (تصل إلى 700+ كيلوجرام).